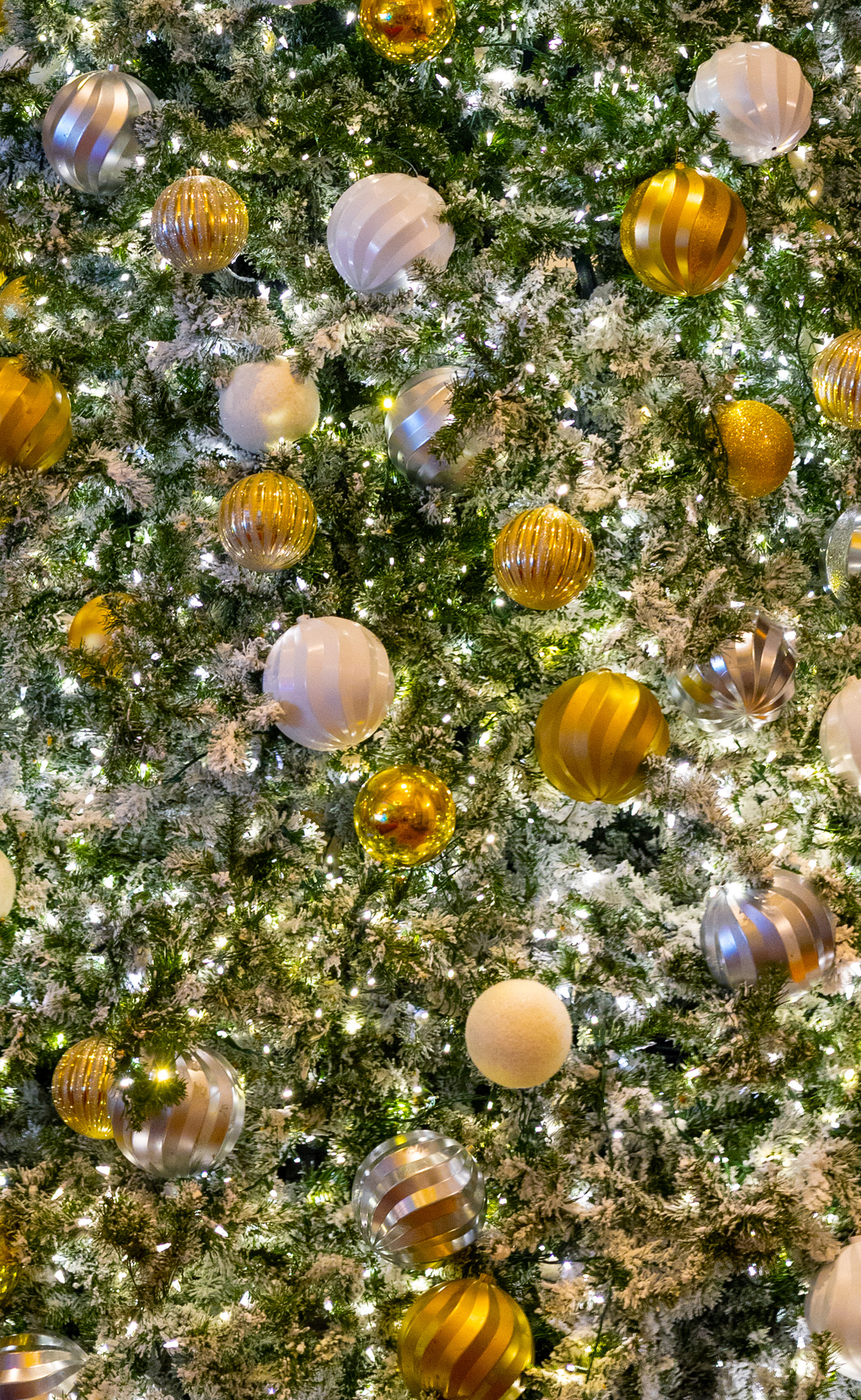 Christmas in South Florida is markedly different than back home, the near north. The air has no chill in it and there is little chance for snow unless Mother Nature does an about face on current climate change, so, whadda we got to pump up Christmas spirit? We got lights, tinsel, inflatable Santas, home decorations that run from incredibly creative to amok.
Boca Raton is noted for its glitzy stores; salons, spas, art, kitchen decor, restaurants and even a pod casting studio - which is a new one on me. There is one neighborhood that outshines them all. If you want to see how the 1% does Christmas, this is the place.
Click on each image for a full screen display
There are neighborhoods in Boca Raton where the other 99% lives. I found one home with what I would define as an unusually strong commitment to a playful Christmas spirit. Here is one you've probably never seen before. Where does Santa take a break between chimneys? In his inflatable Porta-Potty of course.
As Ron Popeil used to say in his TV informercials "Wait, there's more!!"
Among Covid, gas prices, the supply chain, and dysfunctional government … all contributing to what President Jimmy Carter once described as a "general malaise," it's nice to have these holiday displays to lighten our hearts and bring some joy into our lives. I found myself in a wide grin as I saw Santa peeking out of the outhouse, I'd like to feel more of that going into 2022.
To all, Merry Christmas, a belated Happy Hanukkah and a Happy New Year. Stay safe, enjoy your family, friends and your life.