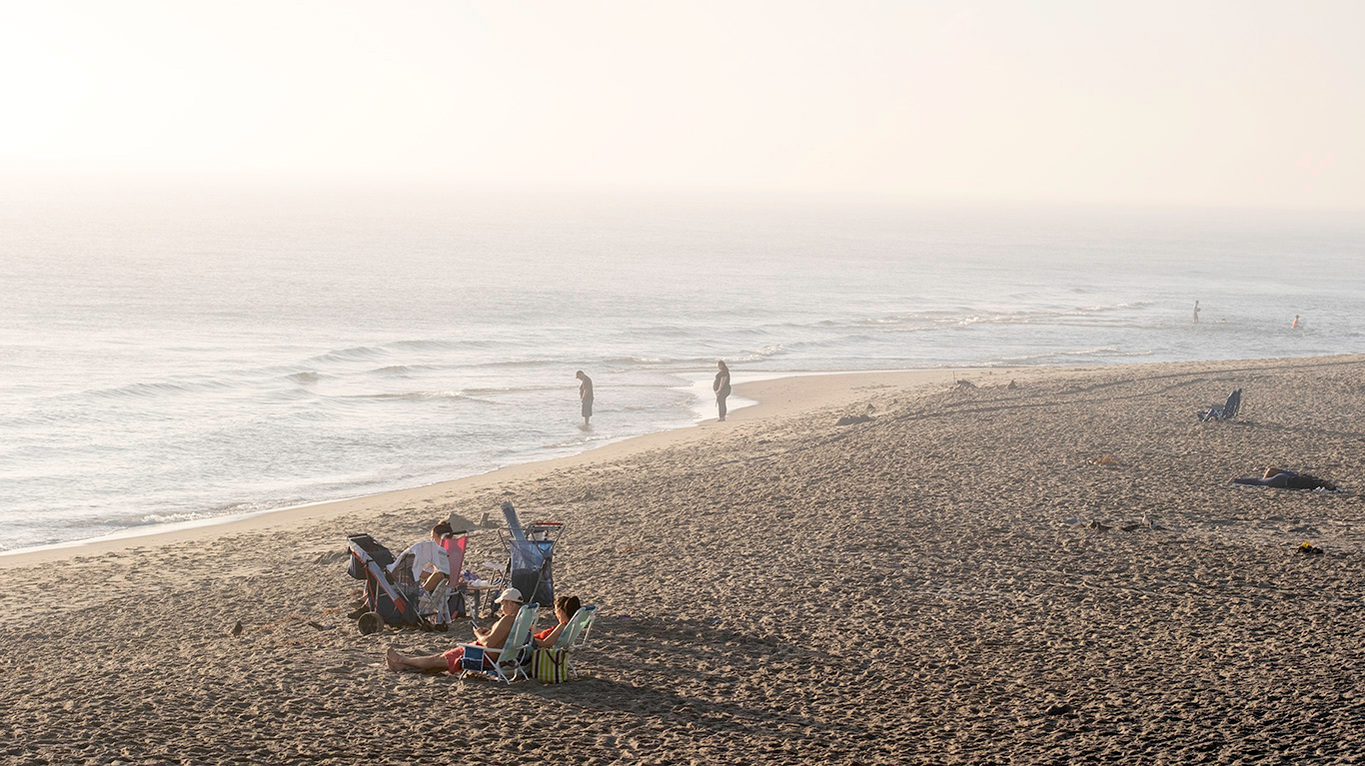 Click on image for largest display
I decided to upgrade one of my cameras and last week picked up a new Fuji XT-5. It is the newest of the Fuji mirrorless cameras, and I have become a fan of the brand in the past couple of years. I decided to start off the first day of the new year with a bright and cheery photograph to set a tone for 2023, eclipsing the dumpster fire that was 2022.
I set out at dawn and immediately encountered a heavy fog. This was not an auspicious beginning. I drove over to a favorite subject of mine, the Deerfield Point Lighthouse. Was greeted with heavy haze, my cheery mood was starting to fade. The photos I took there were not worth viewing, so I traveled north to Boca Raton and the gazebo that overlooks the beach. There was still fog and haze in the background, but the sun was breaking through, folks were sunbathing and in the water, and I thought " this is good, 2022 has faded into the distant horizon and the New Year has promise."
Think positive to be positive.
To all of you I wish a Happy, Healthy, and Prosperous New Year.