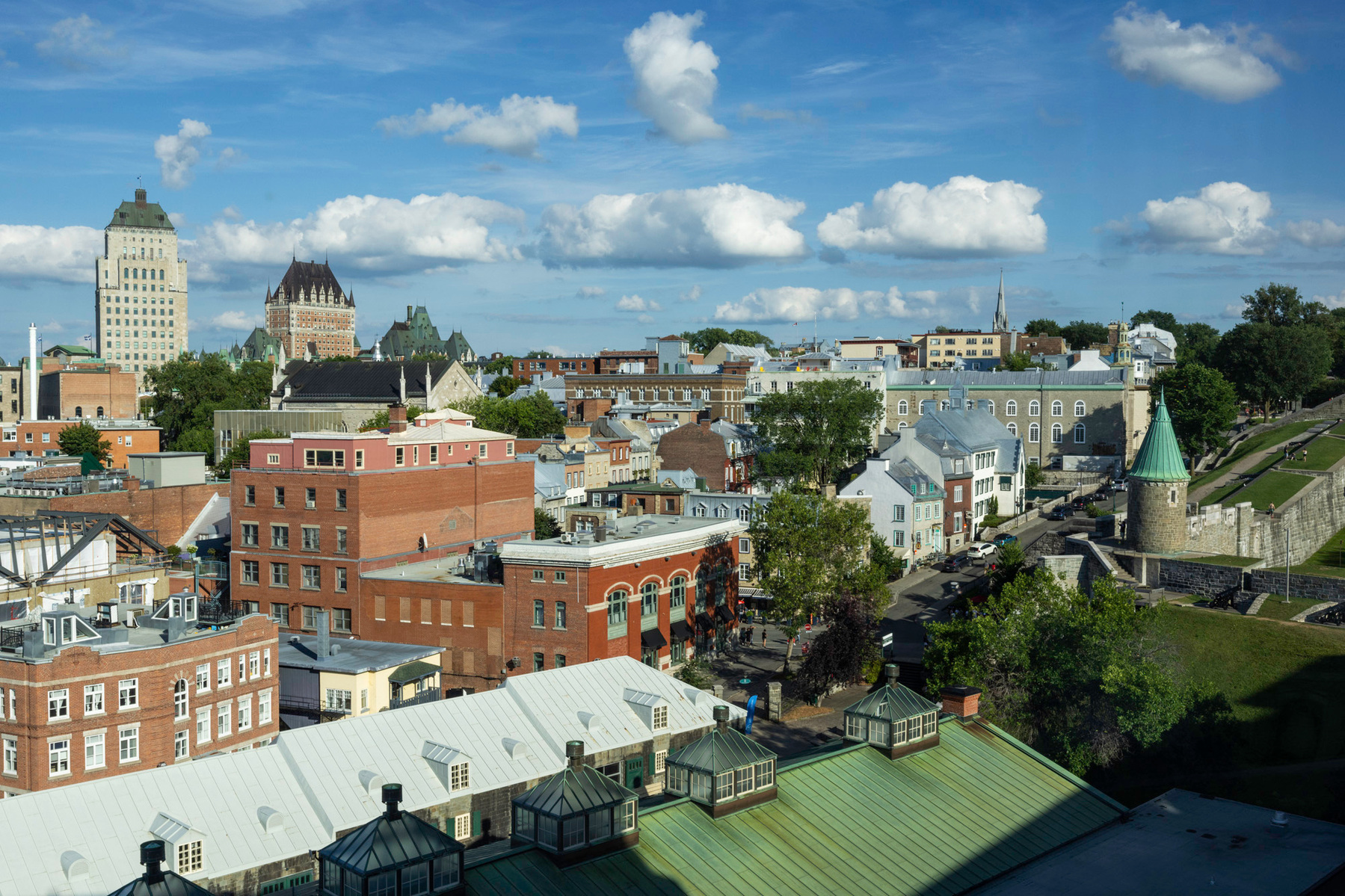 Quebec City, my fourth and last stop in Canada before heading back to Washington, D.C. The weather forecasts for this road trip were not good, in fact, they were bleak, calling for a lot of rain and cloud cover. As it turned out, I have had but two marginal days. For the most part, the skies were blue with white puffy clouds, I've enjoyed good light for my work.
Quebec City seems even more French and European than Montreal. I did meet people that did not speak English, or didn't want to (you can never tell), but most interactions were friendly, even if they involved improvised sign language. We stayed in Old Quebec near St. John's Gate on Rue St. Jean which leads into the quarter with a multitude of places for Poutine, ice cream, popcorn and other elements of the four main food groups. I found a place that made an exquisite chocolate almond ice cream, possibly the best I ever tasted. Is it worth a trip back to Quebec City? I'm thinking about it.
Click on the thumbnail image for a full screen display.
Beyond food it is the architecture; small markets, bistros, grand hotels, and simply curious stores, buildings, even a phone box that add to the charm of the capital of Quebec province.
There were places we just couldn't get to, it is high season and we were in Quebec on a weekend, a double whammy. The Chateau Frontenac sits on a bluff overlooking the St. Lawrence river. We had been there before, many years ago, and wanted to enjoy a walk around the hotel and the grounds, but no luck, there was simply no where to park. We drove farther from the Frontenac and found a cut de sac with metered parking, and voila! there was a space. Across from it was the contemporary Monsieur Jean Hotel. As Amy once worked for the Four Seasons, we cannot pass an interesting property without checking it out. We were surprised and delighted to find an amazing display of whimsical contemporary art and decor.
The journey home is underway with stops in 3 cities along the way. That's means I'll have stayed in 7 cities in 23 days. What do I think? Let me mull it over and I'll get back to you.
To order prints please send an email to dweckphoto@gmail.com