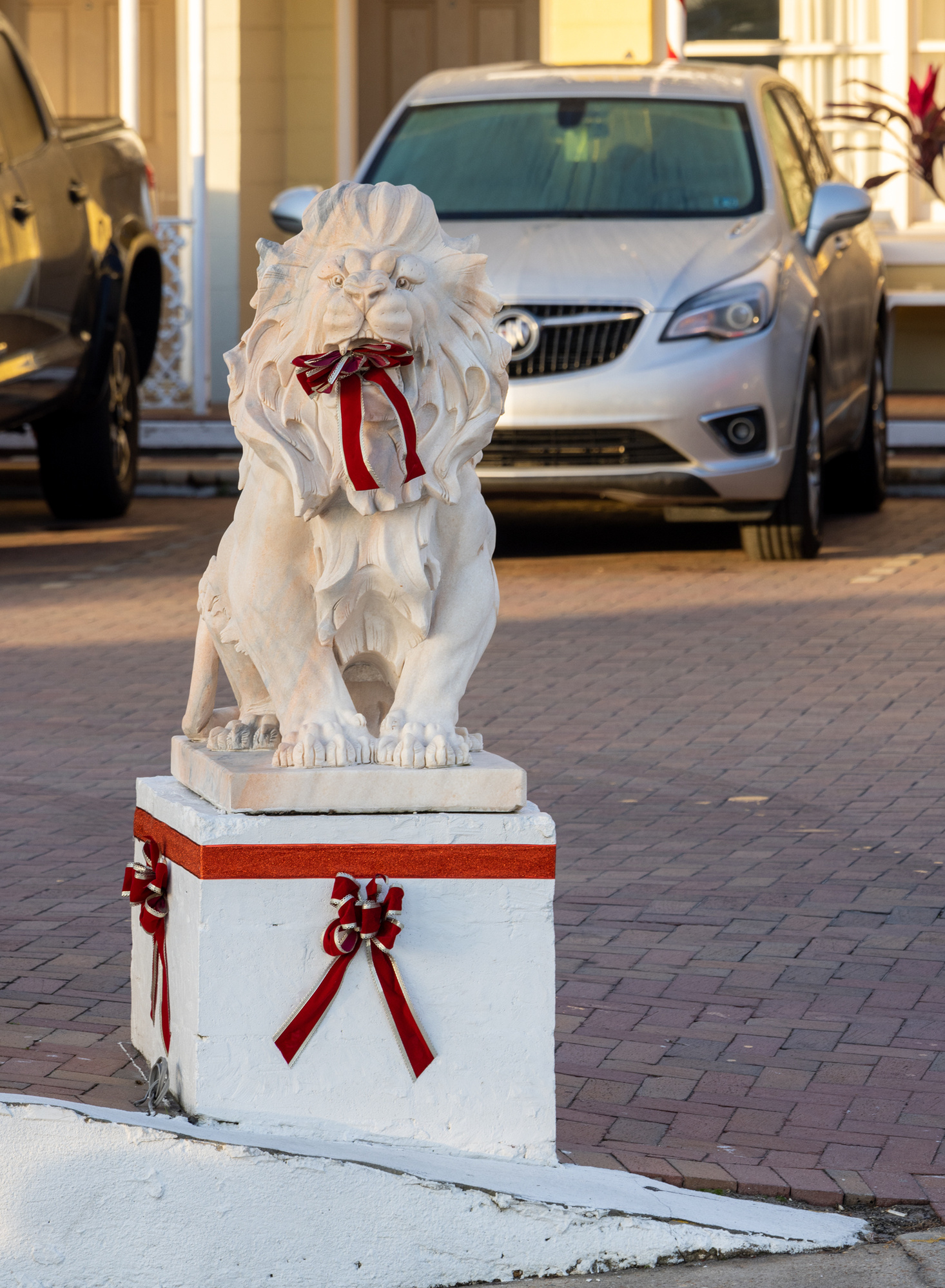 Ha! You thought I was finished with the Christmas display photos last month, didn't you? You thought two postings was enough? Well, your intrepid blogger heard about a major holiday light display in St. Augustine, Florida and drove the four hours to photograph it … just for you. Yeah, well, not quite. I took my wife there for a nice little two day getaway AND to photograph the lights. St. Augustine is a lovely town with good restaurants, touring options and beautiful architecture.
This holiday season marked the 28th Annual Nights of Lights in St. Augustine. Over 3 million lights sparkle in every corner of the historic district from just before Thanksgiving until the end of January. There is a competition for the the best display in town and nobody takes that more seriously than the Hilton hotel. Over-the-top is an inadequate descriptor. A cold front came through the night I shot these, so the sky wasn't as nice as it could have been, still the shots make the point. (Click on individual image for full screen display).
The rest of town is also adorned with lights, a bit understated compared to the Hilton, but still in keeping with the Nights of Lights.