I've moved several times over the past 10 years and I never know what my neighbors will be like. Some keep to themselves, others are incredibly intrusive, and a few have interesting stories. Three years ago I moved into the Ontario, a stately old co-op in Northwest Washington D.C. Built in 1905 the building is in one of the highest neighborhoods in the city and was advertised as insuring "pure air and freedom from malaria." To this day I have not had malaria. I consider myself lucky.
The Ontario has had a number of luminary residents, journalists Ezra Klein (New York Times) and Malcom Gladwell (New Yorker) and author Nora Ephron once lived here. Regular folks live here too, like Anne Dammerall, my neighbor two doors down.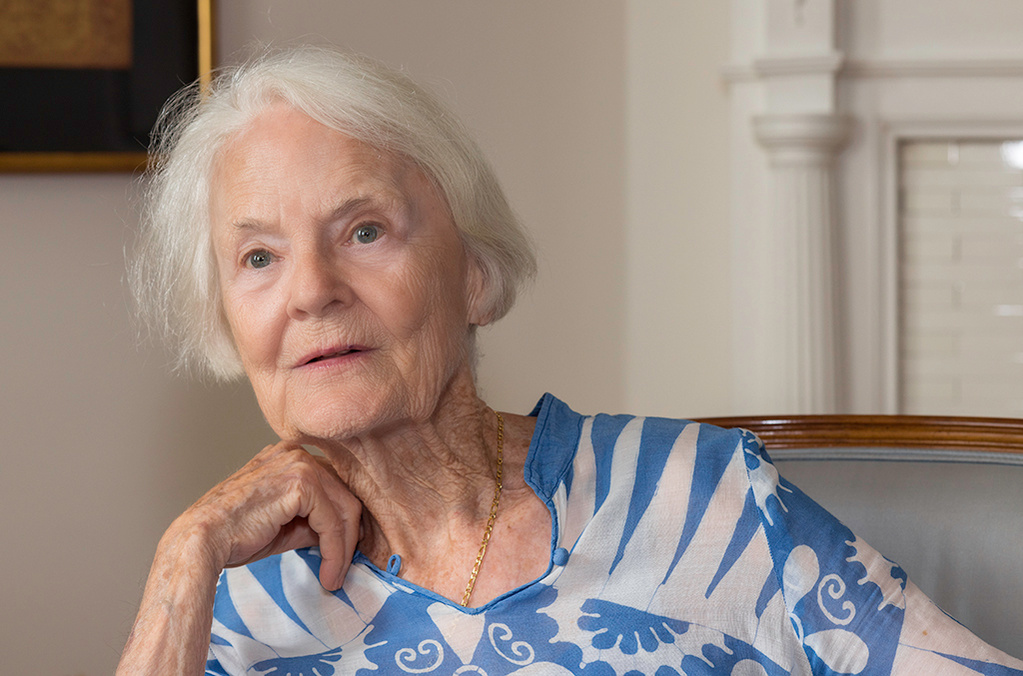 Learning of Anne's history, I asked her if I could profile her, her response, "I simply loved what for me was a normal life which may not be of particular interest to others." I'll tell part of her story and you be the judge.
It was 1965, Anne Dammarell was another young woman, just arrived in Washington, D.C., looking for a job. At a dinner party she learned of a position at the U.S. Agency for International Development as Anne puts it, as " Some sort of administrative assistant." Assigned to the Office of International Training, she briefed newly arrived foreign nationals and interviewed departing foreign nationals about their experiences in the USA. It was the start of a 24 year career at USAID.
She later became the USAID's Afghan Desk Officer at the State Department, and was then was posted overseas in Beirut and Sri Lanka. So far, this looked like a typical career path for a foreign service officer. She was happy in her work and took pride in serving her country. Her world was turned upside down on April 18, 1983.
Anne was about to end a 3-years stint in Beirut. Walking into the embassy she ran into her friend, Bob Pearson who wanted to talk about a farewell party in her honor. Their chat over lunch was personal, they took a table at the rear of the cafeteria. It was interrupted moments later by an explosion that threw Anne through a wall. Only she, Bob and a CIA officer using the men's room survived.
67 people were killed in the blast, many of whom worked for the CIA. For Anne, everything went black. She couldn't see or use her voice; she was in shock - she thought she had died. As her brain processed things, she realized she was alive. Anne later learned a suicide bomber had driven a massive truck bomb into the U.S. Embassy. The terrorist attack was likely linked to the presence of Near East Director Bob Ames on a visit to meet with staff.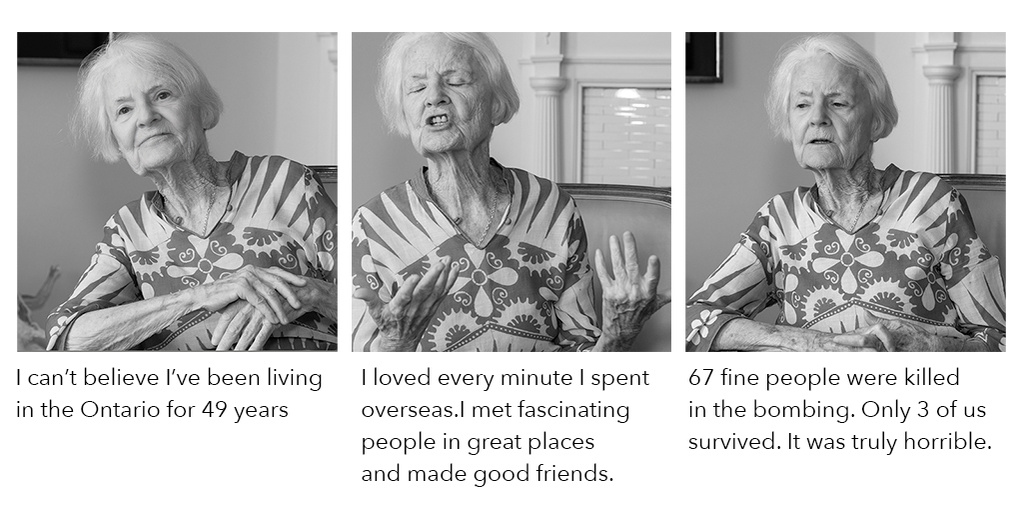 Anne suffered a traumatic brain injury along with 19 broken bones resulting in a series of surgeries over the next three years. " I didn't even know what PTSD was until I went to see a psychiatrist to find out why I was so happy to be alive when so many friends had been killed." With excellent medical care and physical therapy Anne achieved her first goal, being able to walk again, she was getting her life back!
USAID kept Anne's jobs open for her while she recovered, and she eventually returned with an assignment in Sri Lanka. Things for Americans working overseas were getting more precarious, a hotel in Sri Lanka was bombed, so in 1988 Anne retired from USAID. She was fearful of being targeted a second time.
After retirement she did a lot of volunteer teaching, a 3 year stint at the Coptic Catholic Seminary in Cairo and then years later occasionally taught at a Buddhist Wat in Bangkok and then in Katmandu as the need arose. She taught at the then new Sitar Arts Center in Adams Morgan, adjacent to our neighborhood and then earned a master's at Georgetown University. Today, at age 84, she spends her time helping others, visiting friends, and walking the neighborhood where she has lived for 49 years. Anne describes her life as patch quilt. An interesting description, whatever it is, it emphatically is not "a normal life which may not be of particular interest to others."